Scotland - Fife
Homelands Trust-Fife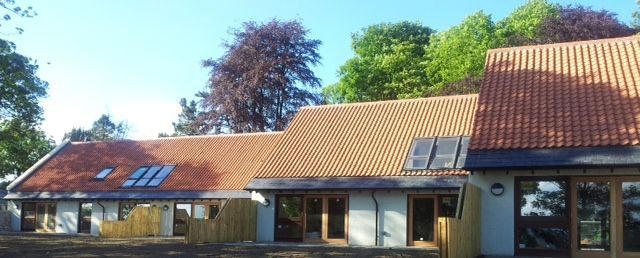 Homelands is located in the beautiful East Neuk (Corner) of Fife, just 10 miles from the famous University and Golfing town of St Andrews. Whilst the area is famed for its multiple challenging links golf courses there is much more than just golf; our rugged coastline features many picturesque fishing villages providing the exceptional seafood on offer in many of our award winning restaurants. The East Neuk is steeped in history; from the world famous St Andrews golfing links to Falkland Palace once home to Mary Queen of Scots and the more modern Secret Bunker which tells the story of how Britain coped with the cold war nuclear threat.
The purpose built cottages are situated on the south side of the Homeland's estate, set in mature woodlands, and with magnificent views over Lundin golf course across the Firth of Forth to the Lothians.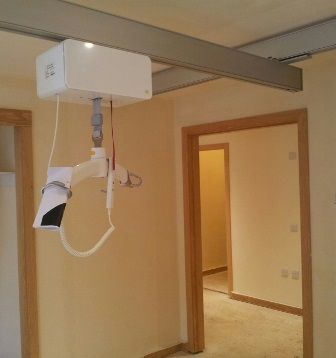 The four lodges have been specially designed and built with accessibility in mind, as standard Guldmann H Frame ceiling tracking hoists are provided in all ground floor bedrooms and the large wet-room in each lodge, in addition there are pressure relief airflow of Invacare Soft form mattresses and Closomat toilets in certain lodges (see website for full details). Additionally a large range of portable specialist equipment including shower trolleys and chairs, portable hoists and stand aids can be hired free of charge, on request. Please see the website for more details on how to book these items and for the full access statements.
Sleeping between 6 and 8 people the lodges provide flexible durations starting from a 3 night minimum stay. For more information about availability and prices please visit the website www.homelands-fife.co.uk. To be kept up to date on special offers and late availability please like the Facebook page www.facebook.com/homelandstrust
Homelands pride themselves on the level of service they offer to their clients, the team on site will be more than happy to help you with any queries you may have.
NB Hoists use looped slings
For more information please contact:
The Homelands Trust
The Paxton Centre
14a Links Road
Lundin Links
KY8 6AT
Phone: 01333 320147 or 01333 329039
Email: info@homelands-fife.co.uk
Web: www.homelands-fife.co.uk/
Click on any image to view a larger photo
** Remember to take your own sling! ** Most accommodation providers do not provide you with a sling for hygiene reasons so remember to take along your own and be comfortable in something you are used to. Most slings are'universal' fitting but if you are not sure please contact the accommodation provider.
Have you stayed here?
If you have stayed here why not write a review for CHuC and share your experiences, good or bad, with other hoist users?
Write a review using the
form below

. There is no need to register but all reviews are moderated before being published

Submit a review

Submit a review of accommodation listed on CHuC